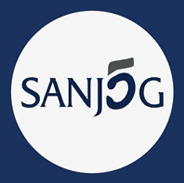 Sanjog is a technical resource organization based in Kolkata that works with governments, civil society organisations and businesses, as well as individuals and collectives to combat violence against children and women. They have joined Tafteesh to strengthen the capacities of lawyers, social workers, and probation officers in case management, and to strengthen national law and policy on human trafficking.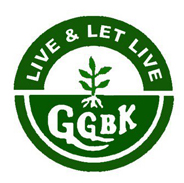 GGBK (Goran Bose Gram Bikash Kendra) is a grassroots NGO based in Kolkata that supports human trafficking survivors with their recovery, rehabilitation, and retribution. They have joined Tafteesh to ensure appropriate legal provisions are being used, to strengthen the accountability of state social welfare systems, and to empower survivors to claim their rights.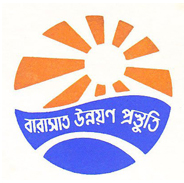 Barasat Unnayan Prostuti has been working as a secretariat of 10 Block Level Unitsin North 24 Parganas,WB inthe area of Human Trafficking since 2006. In the drive of combating against Human Trafficking and Exploitation, Secretariat of the BUP is working as center point in the relationship building betweenTafteesh partners and Block level units. As a part of strengthening of block offices, secretariat is trying to create an ecosystem where survivors can access their rights and fulfill their demands from the systematic changes and bring accountibilities of service providers,through Community based rehabilitation process and establishment of Block level leadership and empwerment. Secretariat is also playing the role in terms of ensuring financial convergence and stregthening capacity of block offices in financial management. Secretariat of Barasat Unnayan Prostuti supports block offices to bring alignment in project works and Tafteesh Strategic Plan. In the process of conflict management, skill building, secretarait works as facilitator within the decentralisation structure. Time bound effective monitoring and evaluation ( M & E), secreatriat always emphasise on capacity building of self and for block offices. Over the time, Secretariat of Barasat Unnayan Prostuti continiously contirbuting in the value chain of Tafteesh through it community led reserchbased works and empowering block offices in evidence based case management system.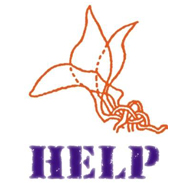 HELP (Help Entire Lower and rural People) is an award-winning developmental organization committed to the protection of women and children from violence, sexual exploitation, abuse, and trafficking started by a group of service-minded professionals in 1994. HELP has been recognized as an important policy influencing organizations in the country.
HELP is also known to be one of the first organizations in the State to holistically approach the issue of trafficking in persons, focusing on the rescue, rehabilitation, and socio-economic reintegration of trafficked victims. HELP is registered as a Society and is operational in the states of Andhra Pradesh and Telangana. For more details, please visit: www.helpap.org
Utthan is a group of peer leaders of the collective of survivors of human trafficking and exploitation residing in North and South 24 Parganas in West Bengal. The Utthan Advisory Council functions as an advocacy group that engages with the local community as well as government duty-bearers. They have joined Tafteesh to represent the voice of the survivors of human trafficking and exploitation.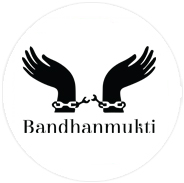 Bandhanmukti is a movement of survivors of human trafficking from South 24 Praganas of West Bengal. The survivors have collectivised not just to help other survivors getting justice but also to prevent vulnerable girls and young women from their communities from getting trafficked. Bandhanmukti is a platform for survivors to fight stigma at family and community level, and also to undertake collective advocacy with local administration and duty bearers to ensure survivors' access to rehabilitation services and other entitlements.Bandhanmukti has been associated with Tafteesh since 2016.
Bijoyini is a collective of survivors of various forms of human trafficking from West Bengal's North 24 Praganas district. They are a collective of 9 groups spread across 10 blocks in the district. Bijoyini has been associated with Tafteesh since 2018.
Vimukthi is a collective of survivors of sex trafficking, commercial sexual exploitation and women in prostitution based out in Andhra Pradesh. They have joined together with a shared vision to bring in awareness about the issues and challenges faced by victims of trafficking and those who are in prostitution, and ensure that there are policy level reforms that will protect their rights and entitlements. Vimukthi has been part of Tafteesh since 2018. For more details, please visit: https://vimukti.in/
Mission Rescue Operation (MRO) is a social venture, a non-profit organisation, engaged in assisting victims of human trafficking escape from their exploiters. MRO assists survivors with legal aid, help prevent them from any secondary victimization such as forced institutionalisation. It works closely in partnership with organisations working in Nepal, India and Bangladesh to facilitate voluntary return of survivors to their home states or find alternative rehabilitation support services. The organisation is registered in Delhi in 2019 and led by Rajesh Chaturvedi, Anisha Sunwar and Shalu Chhetri, whohave been working against human trafficking for over two decades. For more details, please visit: http://www.missionrescueoperation.in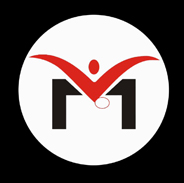 Mrugnayan is a non-for-profit social welfare organization aimed at providing social and legal support to individuals fromthe vulnerable and marginalised communities who have been victims of human trafficking and other forms of violence and abuse. The organisation was founded in 2019 by young advocate duo Abhijit Patil and Durgesh Patil from Pune, Maharashtra – one of the destination points of human trafficking.
Mental Health Professionals